NEWS: 10/10/12:

Good Ol' Blue has finally found a new home! Chad Morgan in Tallulah, LA purchased the T-6 gold class race aircraft.

NEWS 8/10/12: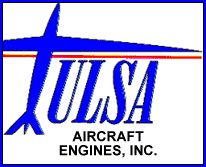 Meet the Man behind the Machine: Rex Vaughan
Click HERE to read an exclusive interview with McDonald Racer #37 Sponsor: Tulsa Aircraft Engines, Inc.




NEWS 7/11/12:

RARA continues to take extra precautions this year in order to increase safety at the races. Refer to the linked documents below to learn about these new safety additions:



2012 Rules of Competition
This is the complete list of rules with all new safety rule additions highlighted in red text.

2012 Rules of Competition Summary
This is a brief summary of these updates.


NEWS 5/19/12:
The T-6 Racing Association Announces New 2012 Hotel Sponsor: The Peppermill Hotel!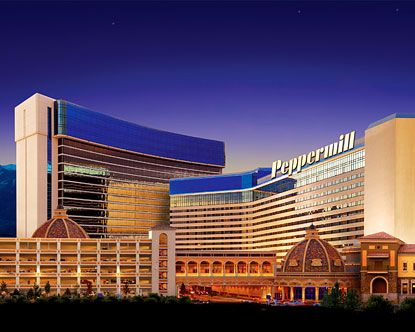 NEWS 3/29/2012:
The National Championship Air Race IMAX film "Air Racers 3D" is finally coming to theaters!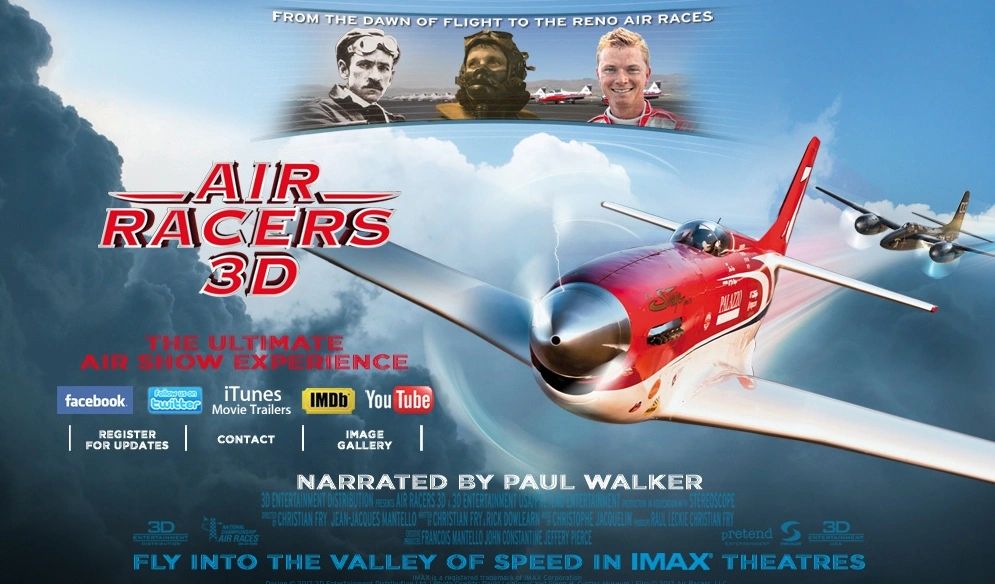 Beginning April 5th, the film is scheduled to begin showing in five IMAX theaters in different locations around the US. Learn more by reading the press release linked here or visit their webpage: www.airracers-thefilm.com.
NEWS 12/18/2011
Reno Gazette Journal releases news regarding the 2012 races, read article linked below:


"Houghton: Some sort of air event - races, show or memorial - will happen in 2012 despite Reno Air Races crash"
NEWS 9/17/2011
Dear McDonald Racer #37 Sponsors & Fans,

It is with a heavy heart that we, the McDonald Racer #37 crew, contact you in regards to the 2011 National Championship Air Race tragedy. As many of you have already heard through the media, yesterday on September 16th, 2011 the Galloping Ghost (#177) piloted by Jimmy Leeward crashed into the audience "box seats" in front of the grandstands during the Unlimited Gold Class races.
We will not know all of the details until the National Transportation Safety Board (NTSB) has concluded their investigation, but CNN is currently reporting the following:
"Seven people died on the tarmac, including the pilot, and two more died in hospitals, Reno police said. Officials had previously put the death toll at three. Close to 60 were injured in the incident..." – CNN
"Investigators are looking at whether the plane's apparently damaged elevator trim tab -- whose breaking apart was captured in a photograph -- played a role in the nosedive crash. Authorities do not know why the aircraft went down."- CNN
McDonald Racer #37 team members were not hurt in this incident. We are reaching out to you to keep you apprised of the situation as we know it, and to let you know that the rest of the 2011 National Champion Air Races have been cancelled for the remainder of this weekend. We will plan to touch base with you again, once the NTSB has concluded their investigation.
2011 National Championship Air Races canceled, our team's thoughts and prayers go to those affected by this terrible accident.
-McDonald Racer #37 Team
NEWS 9/7/2011

2011 National Championship Air Races....here we come!
NEWS 8/10/2011:
Big thanks to Charlie Krisch for his donation to Wings Over the Rockies by purchasing a ride in the McDonald Racer #37! Thanks Again!

"Any future recipient of a T6 flight piloted by John Zayac would not be disappointed." -Charlie Krisch


NEWS 7/19/2011:
Paul Filmer sent us some great photos of the McDonald Racer #37 taken from the Centennial Airport Tower. Take a moment to check out his photography here: Skippy's Cage Photography




NEWS 6/15/2011:
McDonald Racer #37 pilot and crew out at 2011 Pylon Race School (PRS)


NEWS 2/26/2011:
Urs continues to build our old race aircraft the Thumper #12...it's really coming along.
NEWS 2/16/2011:
Bob Honig, an irreplaceable member of our aviation community, has been battling a potentially fatal liver disease which was diagnosed in March of 2010. He has been unable to work and has been in and out of the hospital since October of 2011. His illness progressively worsened to the point of requiring a liver transplant. On February 3, 2011, Bob was fortunate enough to become the recipient of a new liver and is in recovery now, but now faces many financial challenges.
Many of the National Championship Air Racing pilots know Bob as their sponsor contact for American Propeller and would have never had the privilege of being sponsored by such an outstanding company if it were not for Bob himself.
Please consider making donations to the Honig family in their time of need. Checks may be made out to "Robert Honig Liver Transplant Account" and sent to Ameritech Industries, Inc., Attn: Kathy Dawes, 20208 Charlanne Drive, Redding, CA 96002.
Thank you for your consideration and generosity. If you have any questions please email nlynn@IBGBusiness.com.
NEWS 12/1/2010:
Special Thanks to Concorde Battery Corporation for Joining the 2011 McDonald Racer #37 Sponsorship Team! Learn more about Concorde Here.





NEWS 11/15/2010:
Special Thanks to TAC Air, the South Metro Fire Department and all of the pilots who donated their time at last Thursday's Aviation Fire Safety Event. Learn more about the event HERE.

NEWS 9/20/2010: Gruss Urs' of the Switzerland based Aviation Museum Flieger Flab is reconstructing the Thumper #12 with the help of our race team's photos. Follow his progress on our Facebook and Twitter online.





NEWS 9/20/2010: McDonald Racer #37 Takes 2nd Place in 2010 T-6 Gold Class!
NEWS 8/16/2010: Special Thank You to the Grand Sierra Resort for their endless support of the National Air Racing Championships, the T-6 Racing Association and the McDonald Racer #37!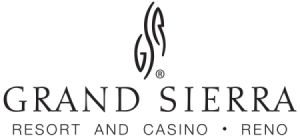 When it comes to Reno hotels you won't find a more complete destination than Grand Sierra Resort. From their adventure concierge to some of the best fine dining in Reno, the Grand Sierra offers it all. Stay in one of 2,000 guest rooms or suites, and you'll have an all access pass to the best resort in Reno. They feature premier restaurants, the largest casino in Northern Nevada, endless nightlife, and family friendly activities for the young and young at heart. They'll pack more fun into your Reno vacation than you can imagine. To learn more about the Grand Sierra Resort click here.
NEWS 8/9/2010: Please welcome Rubino Surveying to the McDonald Racer #37 sponsorship team! Special thanks to Bob Rubino for creating an exceptional survey diagram of the aircraft.




Rubino Surveying is proud to offer a full range of surveying services for all of our commercial and residential clients, for example: ALTA/ASCM Title Surveys, Boundary Surveys, Topographic and Design Surveys, Improvement Surveys, ILC's, FEMA Elevation Certificates, Construction Layout, Building Height, Setback and Solar Analysis Surveys, Subdivision Plats and Lot Line Adjustments and Condominium Platting. Learn more about Rubino Surveying services here.


NEWS 8/2/2010: Special Thank You to the Airpower West "Run-Up" Newsletter for including us in their July Issue! Click here to read article. Visit the Airpower West home website here.




NEWS 7/27/2010: Special Thank You to Kellie and Angel from CW & FOX Denver News for coming out to Centennial Airport / TAC Air to shoot the "Extreme Kellie" Segment Yesterday! We'll be letting you know when the segment will air, but until then check out the photos from the filming here.






NEWS 7/19/2010: McDonald Racer #37 Fans and Reno Air Race Fans you are ALL invited to take advantage of a discounted RV rate thanks to our bronze sponsor Camping World RV Rental! Simply call 1-877-CW-RENTS and use the promo code CWRENO when reserving your next RV and you'll receive a 10% off discount! Learn more about RV availability and locations here.





NEWS 7/9/2010: Special thanks to the Enkelmann brothers for the amazing model photos of the Thumper Race #12! You have to see these photos, Dieter Enkelmann's model of Thumper is exact down to every detail! The real Thumper Race #12 is on the left, while the model is on the right below. To view more images of this extrodinary model view Our Biggest Fans page here.


NEWS 7/7/2010: Take a sneak peak at our 2010 promotional pins for the upcoming Reno Air Races...



(Click to View Larger Image)


NEWS 7/6/2010: The McDonald Racer is pleased to announce an addition to the sponsorship team: Camping World RV Rental! As the nation's largest retailer of RV supplies, accessories, services and new and used RVs, Camping World is committed to making your total RV experience better. Learn how you can reserve your own RV today.





NEWS 6/28/2010: The McDonald Racer is excited to announce our newest Bronze Level Sponsor: Utah Valley University! Utah Valley University or UVU, is a publicly-funded university located in Orem, Utah. Although Utah Valley has many courses of study, including a growing number of bachelor's degree programs, it still retains many of its trade and technical school roots. The university currently offers approximately 58 bachelor degrees, 66 associate degrees, 21 certificate/diploma programs, and 2 high-demand master degrees in education and nursing.





NEWS 6/14/2010: The McDonald Racer crew is exceited to announce our newest 2010 sponsor addition, "Kids in Flight"! This amazing non-profit organization was founded in 2003 by Maria Weybrecht in hopes of giving seriously ill children a chance to experience the wonder of aviation. Learn more about how you can support this incredible organization here: www.kidsinflight.org.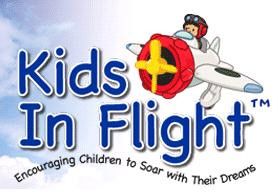 NEWS 5/26/2010: The McDonald Racer is warming up for the races through local charity efforts! If you golf, enjoy silent auctions, or just want to jump on board to support a great cause, come to the 7th Annual Jumping Jack for Duchenne Muscular Dystrophy Golf Tournament and Silent Auction on June 28th, 2010. Learn more here: http://www.keepjackjumping.org/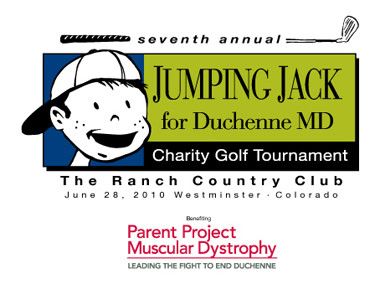 NEWS 5/25/2010: Check out these 2009 Reno Air Race Video Clips! Last year you could only watch these with a subscription during Race weeek, but now they are available free of charge for RARA race fans. Visit: http://www.livestream.com/LiveAirShowTV.

NEWS 5/18/2010: Calling all Sponsors! If you're interested in finding new promotional opportunities for your company, then you might be a great fit for McDonald Racer Sponsorship! Learn more about the benefits of sponsoring here.


NEWS 5/10/2010: Special Thanks to the Naherny Family for their generous donation to the Denver Press Club and for being an extremely fun bunch to give a T-6 ride to! Check out the flight pictures here.
NEWS 4/28/2010: Special Thanks to Jim Begin for the great Concourse d'Elegance Photos! Check out the photos in our website album here or on our
Facebook Fan Page here.


NEWS 3/30/2010: On March 17th of 2010 our aviation community suffered a tremendous loss. Two of our own, Al Goss, the race pilot of the Warlock –Race 75, along with his crew chief Steve Ballard, died in a crash not far from their home airport of Minter Field in Bakersville, California.
Our pilot John Zayac had this to say about Al Goss: "With 30 years of T6 air racing experience and over 30,000 hours logged, Al was not only one of the best pilots I knew, but a genuinely great guy. If I had to sit in the back of anyone's T6, it would have been Al's." -John Zayac

Al Goss' Memorial will be held:
April 10th 2010 at 12:00 PM
Minter Field, located in Shafter, Calif.

If you're interested in sending flowers to the memorial,
please feel free to contact us for more details.

To learn more about Al & Steve's outstanding air race
achievements, visit the Warlock homepage here.
We ask that you please keep both Al and Steve's
family and friends in your prayers, as they will
both be greatly missed...



Al Goss, Warlock Race 75


NEWS 3/22/2010: Special Thanks to High Performance Parachute Rigging for their exceptional emergency parachute services! To learn more about their services, please visit their webpage Here.





NEWS 3/20/2010: The McDonald Racer Team is hosting an official Logo Creation Contest going on NOW through April 15, 2010. Visit our Logo Contest Page to learn more.

NEWS 3/10/2010: Special Thanks to Derrick Ritter for his fantastic 2005 Photos now up on our Facebook Page Here.


NEWS 2/23/2010: Please Join us in
Welcoming our Newest Sponsor: Name Tag, Inc.!!!